Chicago Business Hall of Fame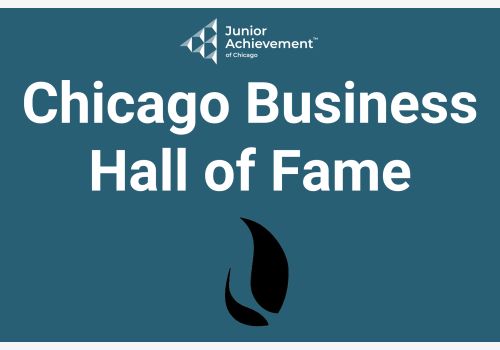 Event Completed!

When: Wednesday, October 06, 2021
Where: Wintrust's Grand Banking Hall
Time: 5:30 PM CST
For over 3 decades, Junior Achievement of Chicago has honored Chicago's most distinguished business people and entrepreneurs through induction into the Chicago Business Hall of Fame. Established in 1983 by the Junior Achievement Board of Directors, this event honors the champions of free enterprise and benefits the work of Junior Achievement.

38th Class of Laureates for the Chicago Business Hall of Fame:

Gregory Q. Brown
Chairman and CEO
Motorola Solutions, Inc.

Mellody Hobson
Co-CEO and President
Ariel Investments

Lester B. Knight
Founding Partner
RoundTable Healthcare Partners, L.P.
Need More Information?